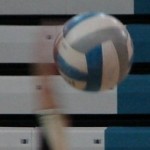 The Atlantic City Alliance and Casino Development Authority has opened 14 new beach volleyball courts near the Boardwalk.
The opening weekend featured a tournament and the Authority is hoping to introduce professional and celebrity events in the spring.
The installation cost $135,000.00.
No word yet whether or not Atlantic City casinos will start taking bets on volleyball.