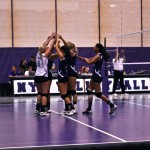 The New York City Parks Dept. has a new tool for those seeking a place to play volleyball.
They now offer a search function to let you locate a volleyball court close to your location, based on zip code.
Once you locate a court, you can then search permits that may have been already issued for specific times for use of that court.
You can access the service by clicking here.
<script src="http://w.sharethis.com/button/sharethis.js#publisher=44e9510f-6568-4486-b1e9-af9a475f14af&amp;type=wordpress" type="text/javascript"></script>