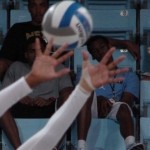 Savvy passers will take to the court this season wearing "Volleze", special "sleeves" designed to take some of the sting out of digging or passing a spiked shot.
Volleze are designed to give the forearms a little extra protection, and are particularly useful in drills where the player works on the same move over and over.
You can see the latest styles by clicking here.