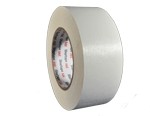 Normally, when we say volleyball court, we are talking about the playing surface defined by the boundaries and the net.
Realizing that there were lots of definable spaces that relate to a match, but are not confined to that court outline, the NCAA, in 2009, created a document that helps define these additional competition-centric areas.
Click here to see a copy of this valuable guideline.
Here's a link to their actual court diagram.
Non-competition areas like player benches can be outlined with contrasting (non-white) colors of floor tape.